SINGAPORE. DFS Group and partner China International Duty Free (CIDF) have inaugurated Jasmine House, claimed to be the first premium Chinese tobacco boutique outside China. The shop-in-shop is a feature of the newly renovated DFS Wines and Spirits Duplex at Singapore Changi Airport Terminal 2.
The second storey unit, whose design aims to evoke a luxurious Chinese home of the 1940s, showcases CIDF's portfolio of premium Chinese tobacco products and offers travellers the chance to explore the history of the products and category.
CIDF CEO and Founder Fred Combe said: "CIDF is delighted to launch the Jasmine House, the first ever luxury Chinese tobacco boutique in the world, in the beautiful, new DFS Wines and Spirits Duplex in Singapore Changi Airport. As the leading multi-category marketer of Chinese consumer brands in duty free, CIDF prides itself on showcasing the finest of Chinese brands with the best consumer engagement experience. The Jasmine House represents a masterpiece in classic Chinese luxury."
DFS Group Senior Vice President Spirits, Wine, Tobacco, Food and Gifts Brooke Supernaw said: DFS' Terminal 2 Wines and Spirits Duplex is inspired by the heritage of craftsmanship in the wine, spirits and tobacco worlds and we're thrilled to partner with CIDF to bring that strong Chinese tradition to life for our customers through the Jasmine House. From the exceptionally curated collection to the eye-catching details, we're confident the Jasmine House will delight travellers looking to explore the rich heritage of premium Chinese tobacco."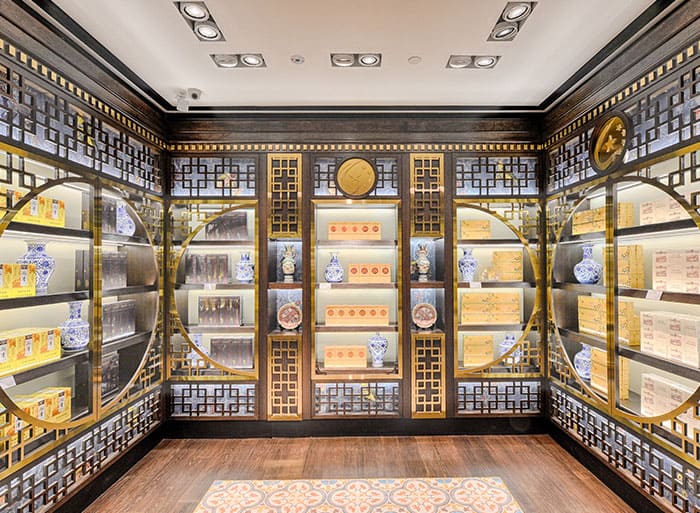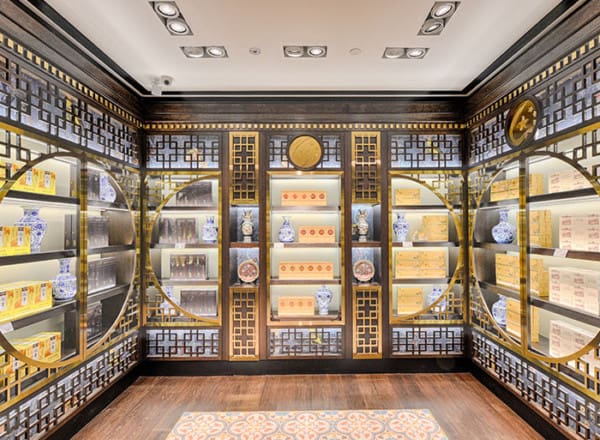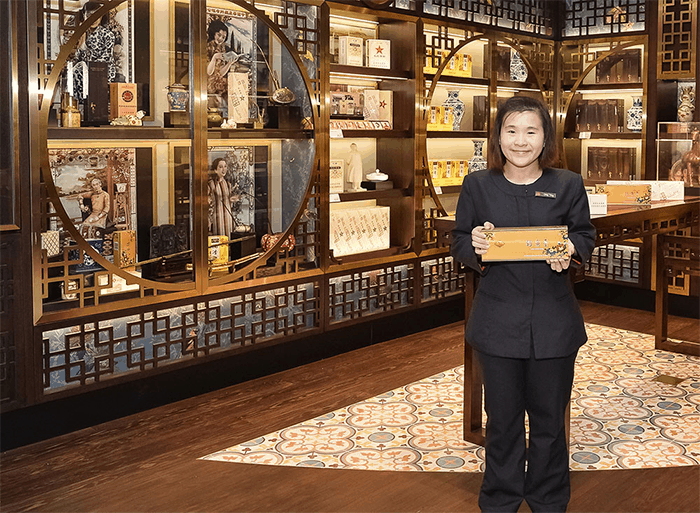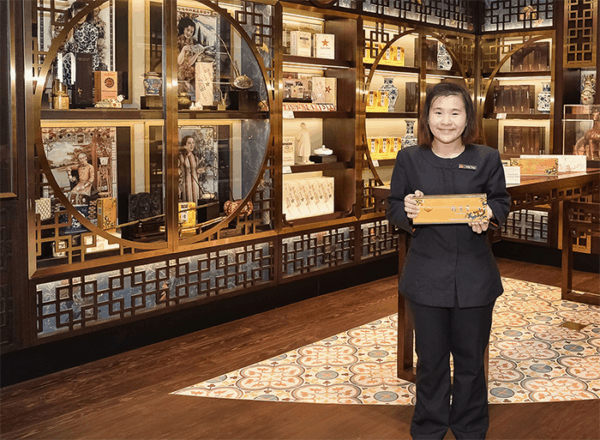 FILTR Design Director Jayan Lad noted: "CIDF's portfolio of Chinese brands offered a unique opportunity to reinterpret the presentation of tobacco products and accessories to smokers of legal age in travel retail, in partnership with DFS and Changi Airport. We established key design pillars of authenticity, sophistication and attention to detail to beautifully curated an inspiring and immersive environment. We're confident that this represents 'best-in-class' in terms of a premium retail experience, for high-demand Chinese products, for the travelling Chinese consumer."
The partners said in a statement: "The concept behind Jasmine House was to create the look and feel of a Chinese gentleman's study, filled with items he may have collected from travels around China. Inspired by China's rich design heritage, traditional elements such as the intricate brass fretwork and curated antiques are presented alongside more contemporary accents, such as the colourful tiled flooring and beautifully illustrated wallpaper featuring birds and plants.
"Carefully lit shelving highlights a number of specially selected antiques dotted around the shop, with a collection of traditional Chinese smoking pipes and artefacts for customers to learn about by-gone smoking customs, once prevalent in China. Jasmine House aspires to feel warm and inviting to customers with some familiar elements but also sparkling to the eye, with different details to discover across the entire space."
Products featured in Jasmine House include Diaoyutai, Baisha Harmonization and the newly launched F132, a ginseng infused tobacco product based on Chairman Mao's smoking preferences.