China International Duty Free (CIDF), the world's largest independent distributor and market solutions provider has revealed multiple listings of its three new variants in the 'china' series.
According to the company, 'china' Jinsheng was created to cater to the primary purchase drivers of Chinese GTR consumers in 2018.
Following the successful launch of the kingsize variant across key GTR locations in 2017, CIDF brought to market a range-extension of three new variants last year.
EXCITING DEBUT
Niamh Madden, Key Account Manager, CIDF told TRBusiness: "2018 saw the exciting debut of the three new variants of the 'china' series. The range is now listed in over 100 travel retail locations across the world, a number set to further increase.
"The 'china' Series has held a strong foothold in core international travel hubs like Singapore, Hong Kong, Japan, Dubai, Maldives, Vietnam, Cambodia and Indonesia and we were particularly delighted to list the 'china series' with China Duty Free Group and Zhuhai Duty Free late last year.
"We have seen a phenomenal reaction in China and the exposure in Chinese airports has increased consumer recognition and loyalty exponentially. The china 9+1 has already secured it's place among the top 10 skus in Hong Kong International Airport."
This year's TFWA Singapore event provided an excellent opportunity for CIDF to present two new variants to key retailers which will be added to the 'china' range in the coming months. Taking key consumer trends into consideration, CIDF in partnership with the China National Tobacco Corporation's (CNTC) Jiangxi branch, will introduce the china Slims and china Agarwood Suplerslim variants.
Madden commented: "The china Slims variant is one of the first Virginia slim products available in travel retail and bridges the gap between the Kingsize and the Superslim. The china Slims feature innovative dried capsule technology comprising blended plum and dried tangerine peels."
Regarding the highly anticipated agarwood extension to the 'china' series, Madden says this brings to market an affordable agarwood product in a superslim format. "Made from premium Laotian agarwood powder and Zimbabwean tobacco leaves, the blend of these ingredients creates an unmatched flavour profile.
"With impeccable quality and unparalleled pricing, china Agarwood Superslims will offer Chinese consumers a truly rare but affordable luxury", she remarked.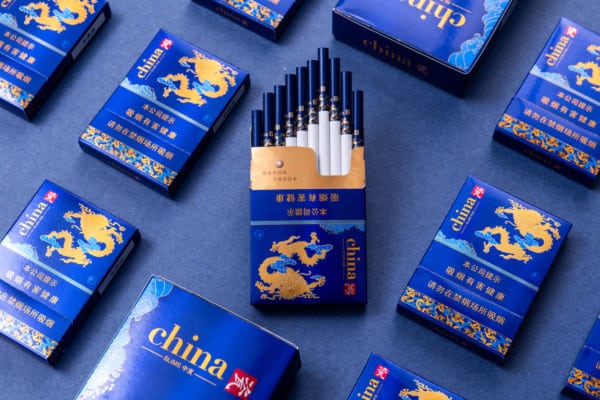 CONSISTENT QUALITY
Despite the presence of many travel retail exclusive products in the market, Madden says the 'china' series is the only CNTC Global Travel Retail exclusive range which guarantees consumers the consistent quality they expect alongside the added exclusivity.
Madden explained: "We have created this range with the Chinese consumer in mind. Closely tracking domestic consumer trends including the growing propensity towards slim, superslim and agarwood products resulted in our bespoke product range crafted for the Chinese palette."
She added: "We have prioritised customer education and engagement for this series. We have a network of excellent brand ambassadors across the world who have been crucial in our early success with the range.
"In addition, we have worked hard to build brand awareness and adoption with location and seasonal sleeves, Chinese New Year activations and even WeChat Red packet promotions."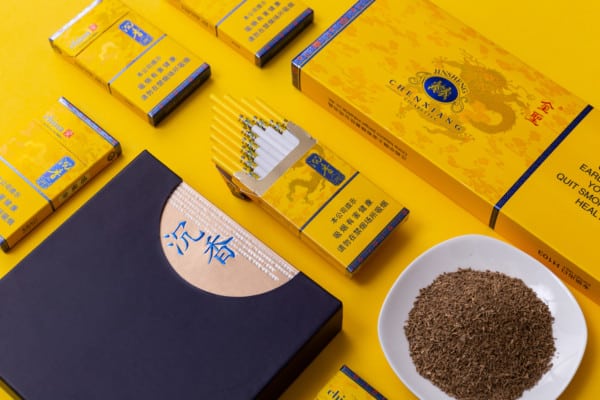 FURTHER ADDITIONS
Aside additions to the CIDF 'china series', the company will add new variants to its Mao and Ashima core brands. Madden said: "Following the success of Mao No. 2 and No.13 cigarillos, the Mao family evolves with a new CIDF exclusive Mao Cigarette this autumn.
"Continuing the Mao legacy, each stick is wrapped in brown cigarette paper and contains a unique blend of honey, ginseng and floral tea, as originally crafted for Chairman Mao."
CIDF will also launch a new travel retail iteration of the Ashima Slim which will upgrade the Ashima Family."The Ashima Slim has a double filter infused with Chinese traditional medicine and herbal extracts and is anticipated to follow in the success of its domestic market equivalent."
Amid the various planned product launches, the rising population of heated tobacco products and the addition of further legal markets has not gone unnoticed, emphasised Madden. "This category has continued to gain significance for us at CIDF.
"We have been working closely with several of our CNTC partners to pilot their heat-not-burn programmes in select international markets. In addition to trial efforts, we are lending our marketing and channel expertise to CNTC's heat-not-burn development on an ongoing basis.
"As a result, we are well equipped to address the unique retail considerations required to successfully convert consumers to heat-not-burn products. We are excited to see further growth in the Chinese heat-not-burn category and to play a role in this."
Pressed by TRBusiness on the elements which make CIDF stand out from its competitors, Madden concluded: "Over the years, CIDF has exhibited a very unique skill of adapting and rising to the challenges of the travel retail landscape.
"CIDF has shown its ability to create a CNTC brand from scratch and succeed in GTR with the 'china' Series. CIDF had also successfully brought international brands, including Campari, into China duty free.
"With great relationships with suppliers and retailers, CIDF continues to reinvent itself beyond what started out as a tobacco distributor, into a global travel retail specialist, with a unique skillset for bringing brands 'in and out' of China."